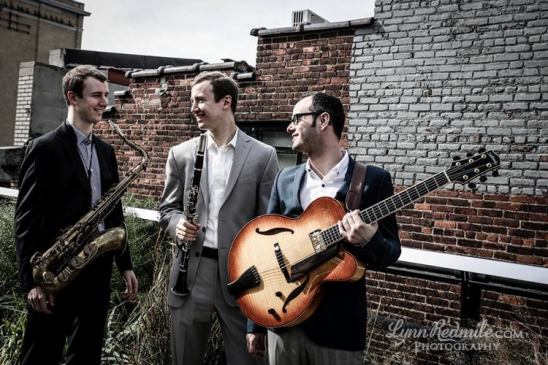 Musicians 2016
Virtuoso's Will and Peter Anderson return for three concerts in Nor Cal: Dunsmuir, Redding and Weaverville. Joining them will be Guitar Master Alex Wintz. Hailing from NYC, these guys will leave you dragging your jaw as they master the American songbook and dazzle you with original compositions. Having play such venues as the Kennedy Center, The Blue Note, Jazz at Lincoln Center to name a few. Peter and Will moved to NYC to attend Julliard where they received Bachelors and masters degrees. They've performed with the Jimmy Heath Big Band, Lincoln Center Jazz Orchestra, Vanguard Orchestra, Kenny Barron, 'Tootie' Heath and more. Tickets are just $10.00 advanced, $15.00 at the door.
on't miss this event, and bring some young people. It's the real deal. Click here to check them out.
Click here to purchase your tickets today.
Stay in touch for the 2017 Schedule and visit us on facebook at Nor Cal Jazz Festival and give us a 'like'.